The focus is adaptive risk: high-consequence crime; politically motivated violence; civil disturbance; sabotage.
The goal is to improve security conditions and enhance quality of life.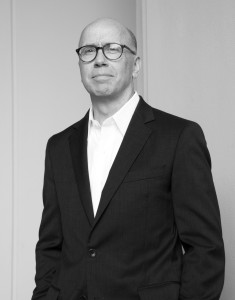 Anthony McGinty established AnalyzSecurity in 2015 and is its principal.
Anthony's thirty year career is unique in its law enforcement, military, and homeland security focus. His field experience includes long term assignments in homicide and internal affairs, civil disturbance assessment, and the FBI Joint Terrorism Task Force. In 2009, Washington, DC Police Chief Cathy Lanier appointed him to the National Counterterrorism Center in McLean, VA. In that role, he spent five years identifying and monitoring threat groups in coordination with federal law enforcement and intelligence agencies.
As a Marine Corps Reserve officer, Anthony was returned to active duty four times for overseas missions: civic action projects in Honduras; NATO contingency in the Mediterranean Sea; protecting at-risk groups in Kosovo; and counterinsurgency in Iraq. He retired at the rank of Lieutenant Colonel.
Formal education includes a BA from George Washington University and graduate degrees from Georgetown University. He holds certifications in security management (ASIS-International), intelligence collection (FBI), and classified material management (US Navy).
Since 1995, Anthony has held a Top Secret / SCI (with polygraph) security clearance from the Department of Defense and the FBI.
Anthony is currently an Intelligence Advisor for General Dynamics Information Technology in support of Los Angeles International Airport – LAX.  He was the recipient of a 2017 Los Angeles Mayor's Civic Innovation Award. You can read more about his work in a feature article by The Atlantic, "Inside LAX's New Anti-Terrorism Intelligence Unit".
---
Inside LAX's New Anti-Terrorism Intelligence Unit